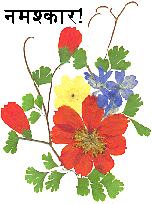 E-mail with INDIA- a site by Abhishek Sood!

Independent India
Independence and partition. India became independent on Aug. 15, 1947. The country's first prime minister was Jawaharlal Nehru. The celebrations were followed by tragic events. More than 20 million Hindus and Muslims fled from their homes. As populations were exchanged, many people were attacked and murdered. The leaders of the new nations of India and Pakistan faced difficult tasks of rebuilding shattered economies. India's contributions to the Allied war effort had been heavy. In 1943, Bengal was devastated by famine, resulting from the large requisition of food supplies by the army.

The loss of life following independence was a high price to pay. In 1948 Gandhi, who had led the long struggle for independence, was shot dead by a Hindu extremist. However, the structure of the Indian civil service remained strong. Under Nehru's leadership, conditions in India began to improve.
The new republic. A constituent assembly drew up a new constitution for India. The constitution of November 1948 declared India an independent, democratic republic. The constitution took effect on Jan. 26, 1950.

India's first general election was held in 1951 and 1952. The Congress Party, headed by Nehru, won by a huge majority. During the 1950's India followed a policy of nonalignment, or neutrality, in the emerging cold war between the United States and the other Western democracies and the Soviet-led Eastern bloc countries. The government drew up a programme of five-year economic plans. These aimed to increase India's industrial production, and boost agriculture.

In 1954, France gave India its territories of Karikal (now Karaikal), Mahe (now Mahe), Pondichery (now Pondicherry), and Yanaon (now Yanam).

In 1956, India reduced the number of its states from 27 to 14. The changes gave most of India's major language groups their own states. In 1960, Bombay was divided into two new states, Gujarat and Maharashtra, giving India 15 states. Nagaland was formed in 1963, and a 17th state, Haryana, was created in 1966, when Punjab was divided. Himachal Pradesh was formed in 1970. The states of Manipur, Meghalaya, and Tripura were created in 1971. Sikkim became India's 22nd state in 1975.

For years after becoming independent, India urged Portugal to give up its last three small colonies in India. But Portugal refused. In 1961, Indian troops retook the colonies--Damao (now Daman), Diu, and Goa. In 1987, Goa was made India's 23rd state. Daman and Diu remained a union territory.

Nehru's policy of neutrality in international affairs attracted support from other nations in Asia, but his closing years as prime minister were troubled by losing a border war with Communist China in 1962. The war was a minor affair, but it shook public confidence in Nehru's leadership. Nehru died in 1964, and Lal Bahadur Shastri took over as prime minister.
Relations with Pakistan. India's relations with Pakistan caused anxiety both within and outside India. The main disagreement was over Kashmir. Most of the people in Kashmir were Muslims, but their ruler was a Hindu prince. He wished Kashmir to be Indian, and in 1947 Kashmir became a part of India. Many Kashmiri people, however, did not accept the union. They wished either to join Pakistan or be independent. Relations between India and Pakistan became severely strained in 1965, and led to a short war. The Pakistan army was unable to break through the Indian frontier defences and suffered heavy losses. Kashmir remained in Indian hands.

Lal Bahadur Shastri died suddenly in 1966. After a period of political confusion, Indira Gandhi, the only daughter of Jawaharlal Nehru, became prime minister.

In 1971, the people of eastern Bengal, or East Pakistan, rebelled against the domination of the Punjabi Pakistanis in the western part of the country. The Pakistan army drove out millions of Bengalis across the Indian border. India sent troops to intervene, and defeated Pakistan's army in eastern Bengal. This war created the independent state of Bangladesh.

India's government remained anxious about the security of its northern borders, because of a continued military threat from Pakistan, and also because of a long border dispute with China. The Chinese had nuclear weapons and rockets to deliver them. In 1974, India exploded its own nuclear device.
The Gandhi premiership. Indira Gandhi's term as prime minister was troubled by political unrest. In 1975, a court found Indira Gandhi guilty of using illegal practices during the 1971 parliamentary campaign. Gandhi refused to resign, and declared a state of emergency. Parliament passed laws that legalized the actions for which she had been found guilty. The press was censored, and her political opponents were arrested.

In the 1977 elections, the Congress (Ruling) Party lost control of the government to the Janata Party, a coalition of several parties. Gandhi lost her seat in Parliament. Morarji Desai of the Janata Party became prime minister. Gandhi formed the opposition Congress-I (for Indira) Party. The coalition weakened, and in 1979 Desai resigned as prime minister. The Congress-I party won the 1980 elections. Gandhi returned to Parliament, and once more became prime minister.

During the next four years, Gandhi became involved in a dispute with the Sikh religious party. Sikh leaders armed their followers, and turned the Golden Temple in Amritsar, the Sikh sacred shrine, into a fortress. Indian troops captured the Golden Temple, angering Sikh militants. In October 1984, the prime minister was shot dead by her own Sikh bodyguards outside her residence in Delhi. Widespread riots followed in which several Sikhs were killed. Since then, many Sikhs have sought increased political control of their home state, Punjab.
Recent developments. Following the death of Indira Gandhi, the Congress-I Party elected her son Rajiv as its new leader. Soon after his election, in December 1984, a major industrial disaster occurred at Bhopal, Madhya Pradesh. Toxic gases leaked from the U.S.-owned Union Carbide Corporation's plant. More than 2,800 people died, and at least 20,000 were injured.

In the early days of his premiership, Rajiv Gandhi had voters' overwhelming support. Gradually, his government lost its popularity and was defeated in the general election of 1989. Vishwanath Pratap Singh, leading a coalition known as the National Front, became prime minister.

In November 1990, Singh resigned. Chandra Shekhar of the Janata Party (Socialist) succeeded Singh as prime minister. Shekhar resigned in March 1991, and new elections were held in June. In the course of the election campaign, Rajiv Gandhi was assassinated, and P. V. Narasimha Rao became head of the Congress-I Party. In the elections, Congress-I won the most seats in Parliament, and Rao became prime minister.

In the late 1980's, Muslim groups in the Indian part of Kashmir staged protests against Indian rule. In 1990, the protests turned violent, and many people were killed in clashes with Indian military forces. The violence continued in the early 1990's.

The growth of a political movement known as Hindu communalism has been of far-reaching importance. The Hindus had started organizing themselves, both politically and culturally, in the beginning of the 1900's. The most powerful Hindu organization, Rashtriya Swayam Sevak Sangh, was formed in 1925. Intolerant of other religions, it regards India as a Hindu nation. In the 1980's, another Hindu organization, Vishwa Hindu Parishad, advocated that all temples destroyed or converted into mosques during medieval times be given back to them. They claimed that the mosque in Ayodhya, Uttar Pradesh, built in 1528, stood at the birthplace of a Hindu god, Lord Sriram, and a temple dedicated to Rama was destroyed to erect the mosque. The Bharatiya Janata Party supported the agitation. On Dec. 6, 1992, thousands of karsewaks (volunteers) congregated at Ayodhya and demolished the mosque. Communal violence broke out in different parts of India, which led to the death of hundreds of people. In retaliation, Hindu temples were destroyed both in Pakistan and Bangladesh. A Bangladeshi writer, Taslima Nasreen, wrote a novel, Lajja, based on this incident which aroused the wrath of Muslim fundamentalists in that country.

With Narasimha Rao as prime minister, the influence and popularity of the Congress Party declined considerably. In elections to the state assemblies, the Congress did not fare well. In many states, non-Congress governments were elected. The policies of the Rao government aroused considerable opposition within the party and the country. The new economic policy of the Rao government opened the economy to the multinational corporations. Many people feared that this policy could adversely affect the economic sovereignty of the country. Communal forces also gained strength and some observers claimed that this was due to the indecisive attitude of the Rao government. In the mid-1990's, a section of the Congress Party led by Naraian Dutt Tiwari, a senior leader from Uttar Pradesh, and Arjun Singh, a minister in the Rao cabinet, formed a separate party.

At general elections held in May 1996, votes polled by the Congress Party reached an all-time low. Without the support of many members of Parliament, Rao was urged to resign the premiership. He was succeeded by Atal Bihari Vajpayee, leader of the Hindu nationalist Bharatiya Janata Party (BJP). After only 13 days in office, Vajpayee also resigned. As the party with most members of Parliament, the BJP was given the opportunity to form a coalition, but failed to recruit any new members. In June 1996, H.D. Deve Gowda, the leader of the United Front, a coalition of regional and left-wing parties, became prime minister. Deve Gowda lost a vote of confidence in April 1997, but the United Front remained in power. Inder Kumar Gujral replaced Deve Gowda as prime minister.

New elections were held in 1998, but no party won a clear majority. The BJP again won the largest number of seats, but not a majority. President Kocheril Narayanan invited Vajpayee to become prime minister in March 1998 as head of a Hindu nationalist coalition government.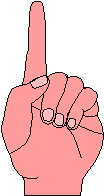 (Back to top)